Paolo Giordano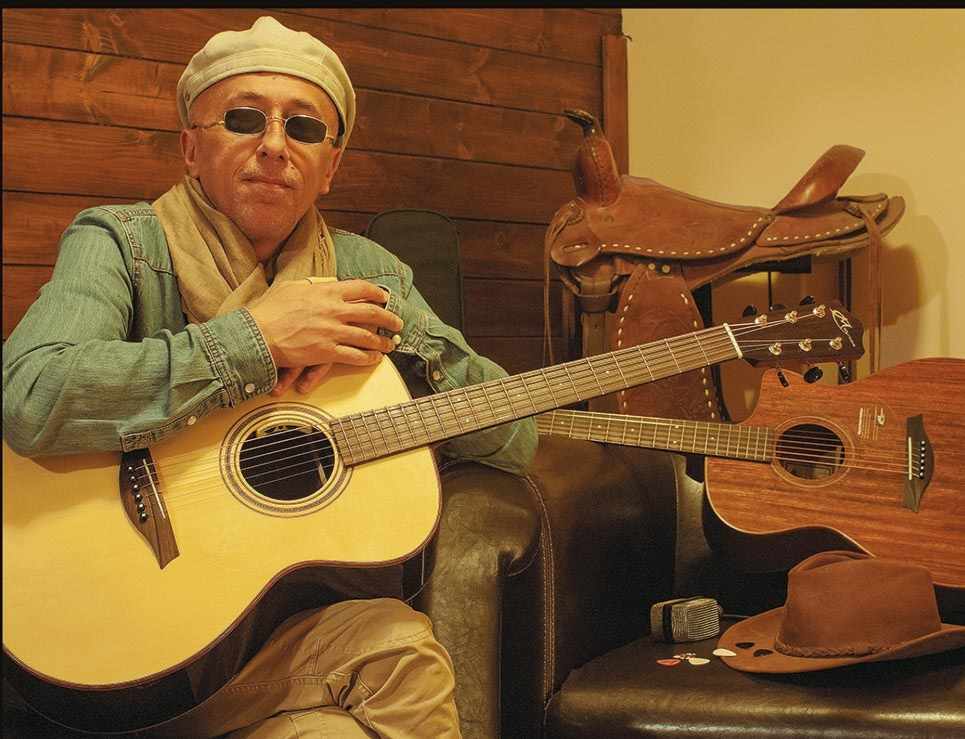 Paolo Giordano is considered one of the most innovative modern acoustic guitarists, master of fingerstyle, the first in Italy to experiment with tapping and advanced percussive techniques of this instrument. A synthesis of virtuosity and magical atmosphere characterized by great feeling.
In '91 -'92 he toured "Change" by Lucio Dalla, opening the concert with a medley of his own compositions. Dalla called Paul "one of the best guitar players in Europe".
From then on, he took part in the main Italian and European festivals sharing the stage with the best acoustic guitarists worldwide.
Tour in America, Italy and Europe.
2 cd products ('Duke' and 'Kid in a Toyshop') with collaborations illustrious (Patti Cathcart, duo Tuck and Patti, Michael Manring, Alex Acuna).
Collaborations with Italian artists (Biagio Antonacci).
In 2005 the song of Paul First Pint and 'inserted in the publication MASTER ANTHOLOGY OF FINGERSTYLE GUITAR VOL. 3 "(Mel Bay Publication).
In September 2008, Paul was awarded by the music magazine 'INSOUND' as best Italian acoustic guitarist. At the same time it released the new album ('Have you seen the roses?' Distribution CNI) in which he revisits the songs of Pink Floyd founder Syd Barrett, in collaboration with, among others, Frank Gambale and Michel Cusson.
The music of Paul, also nourished by classical studies, goes beyond his sources of inspiration even if they are traceable in the melodic lines and the images evoked. His extraordinary technique, which has attracted the admiration of the elite of international music critics, is never an end in itself, but is in the service of feelings and emotions that Paul wants to communicate.

He plays Mayson M5/S LR BAGGS Amplified.