Felix Pallas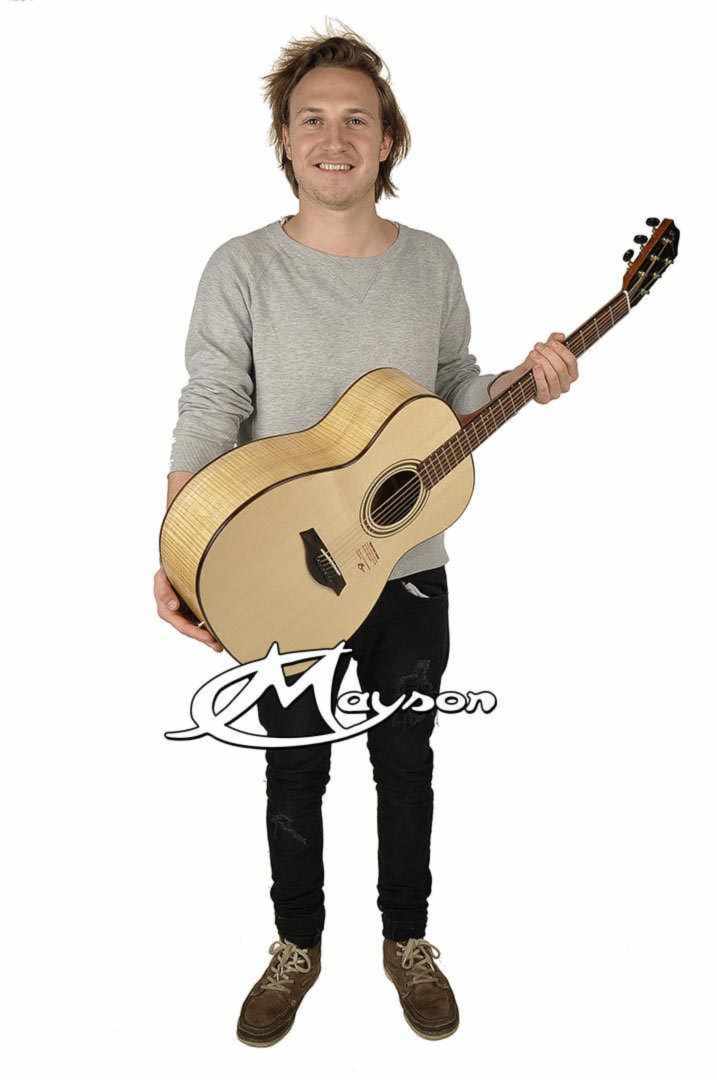 Simon Nuytten, frontman of Belgian band Felix Pallas, recently visited Mayson Service Center in Holland. With SC luthier Ruurd Boerma he selected a Mayson M7 for his upcoming club tour in the U.K. 'I like the brightness of the maple back & sides. It adds much appreciated definition to both treble and bass response.'
Ruurd will install L.R. Baggs Anthem electronics, after which Antwerp dealer P&R Guitar Gallery will officially hand over the newborn M7/SE to Simon.

Felix Pallas and Mayson joined forces right after the summer of 2013. Earlier this year they started recording their debut album with producer James Sanger, known from artists as U2, Madonna, Keane, Dido, Phil Collins and many more. End of november they will kick off their club tour with 8 performances in the U.K.